The Company Background
Metal Ceiling & Aluminium Louvers Supplier Malaysia
In 1975, a young entrepreneur, Mr Chong Kon Hee started a sole proprietor company, Chong Zen Renovation Works specialising in contracting renovation projects and trading products such as gypsum partition board, suspension ceiling and various types of strip ceiling.
The business grew and together a group of installers who has more than several years of experience in the ceiling and partition installation works. The considerable knowledge gained especially in the strip installation works which paved the way for the incorporation of the private limited company, DML Products Sdn Bhd (505213-P), in the year 2000 to manufacture the strip ceiling products. With over 25 years of experience in dealing and installing all sorts of ceiling in the building industry, DML has developed a whole new innovative strip ceiling system that is able to overcome all problems associated with installation and the quality to withstand all the wear and tear over the years after installation.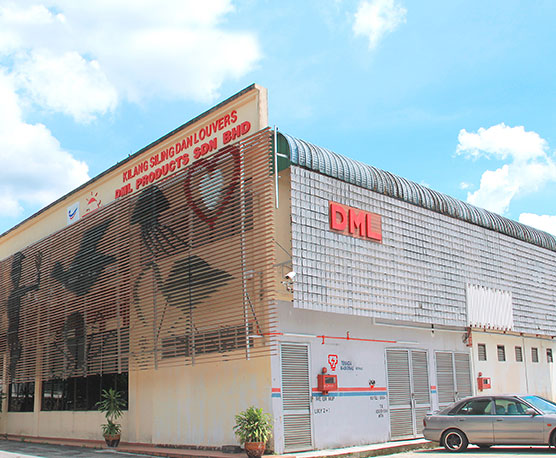 From a humble start in the year 2000, the manufacturing facility operated from a small 3,000 sqft light industrial flatted factory with a sales turnover of RM150,000; with only 5 staff and one machine line. The factory shifted to a bigger factory located in Batu Caves, Selangor in the year 2005 after achieving a sales turnover of RM8 million. The facility then was a single bungalow lot factory with a built-up of 14,000 sqft and was operating with 40 to 50 staff strength.
As of 2008, the Group of companies' revenue has been increased to over RM20 million and is operating several factories in Peninsular Malaysia, East Malaysia, Singapore, Vietnam and the Philippines. In December 2008, the company shifted to its new manufacturing facility and Corporate Headquarter in Taman Rawang Perdana with a built-up of 50,000 sqft on a 1.8 acres land in Rawang, Selangor which is located North of Kuala Lumpur and half an hour drive away from Kuala Lumpur along the old main trunk road. The company is presently operating as a decentralized, small and medium-sized company that manufactures products such as louver vents, metal ceiling tiles, aluminium strip ceiling, baffle ceiling, aerofoil sun louvers, aluminium cell ceiling, aluminium louvers and many others which are adaptable to local markets with a 60 staff strength.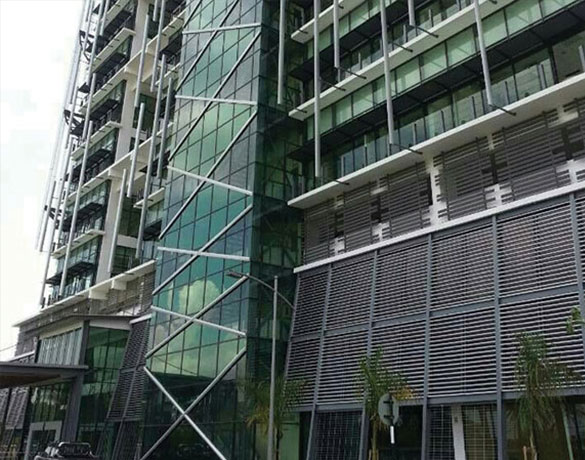 Our Vision
To be the top ten leading and premium quality supplier or strip ceiling and louvers in Asia by 2020
Our Mission
To achieve annual growth of 30% per annum; an NTA target of RM100 million and sales turnover of RM500 million by 2020.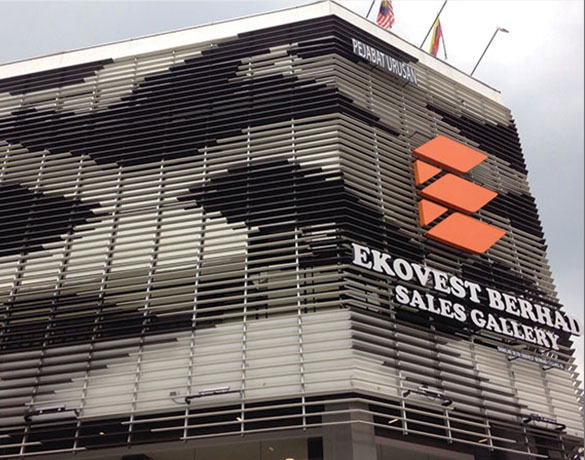 Our Objectives
To continue improving and developing products through quality, R&D and innovation.
To grow by mergers and acquisition, special projects and value-adding services.
To be a global brand synonymous with quality, best customer service and value to the client.
To be profitable and listed in Bursa Malaysia.
The Present
Company Today
As of now, DML quality products are found in many petrol stations, airports, shopping centres, offices, schools, hospitals, high-rise condominiums, luxury condominiums, government buildings and commercial buildings throughout Malaysia and South East Asia region. DML has gained considerable market share of the strip ceiling market in Malaysia through their quality products, competitive pricing, technical support on design and installation, certification and best practice customer service.
DML manufacture and market two principal products lines – window coverings (Sun Louvers and Strip Facades) and architectural products (Strip, Tile, Screen, Cell Ceiling) – in eleven countries market: Malaysia, Singapore, Brunei, Indonesia, Cambodia, Bangladesh, India, Vietnam, Philippines, Taiwan and Kuwait. DML is planning to expand its business to other neighbouring countries after conducting the feasibility study on the respective country of interest.
DML's corporate culture is to promote entrepreneurial management style that is dynamic and performance-oriented. The main leading principle is one of the giving local managers' maximum accountability with minimum interference. The result is quick, direct action and within the markets DML is operating in, enabling them to stay in the forefront of industry trends. We also believe in fostering a work environment which is safe, pleasant and stimulating for all employees, thereby encouraging their creativities.
Our leadership position flows directly from continuous innovation within our business – in our product lines, manufacturing processes, distribution network and marketing programs. These innovations come from DML's employees. We consider their talents and skills to be the pillars of our organisation in ensuring the quality of our products.